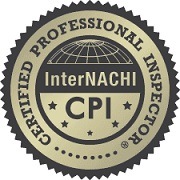 What really matters when choosing a home inspector? The process can be stressful. A home inspection is supposed to give you peace of mind, but often, it has the opposite effect. You will be asked to absorb a lot of information in a short amount time. This will include a detailed written report that includes photographs, other reports and information, and what the inspector says during the inspection. All of this combined with the seller's disclosure and what you notice yourself, makes the experience even more overwhelming. What should you do? Call me at 405-514-8583 or email preferredinspections@cox.net and then:

Relax. Most of your inspection findings will be maintenance recommendations and minor imperfections. These are nice to know about. However, there are issues that really matter, and these are the ones you are paying us to discover:

1. Major defects. An example of this would be a heating or air conditioner failure.
2. Things that lead to major defects. A small roof leak, for example.
3. Things that may hinder your ability to finance, legally occupy, or insure the home.
4. Safety hazards, such as an exposed, live buss bar at the electric panel.

Anything in these categories should be addressed. Often a serious problem can be corrected inexpensively to protect both life and property, and many times the seller would be happy to fix them.

Most sellers are honest and are often surprised to learn of defects uncovered during an inspection. But, no home is perfect and you should keep things in perspective. You do not want to kill your deal over things that do not matter. And you should realize that sellers are under no obligation to repair everything mentioned in the report. It is inappropriate to demand that a seller address deferred maintenance conditions already listed on the seller's disclosure or nit-picky items. But do realize that an inspection report can be one of your best bargaining tools and you should use the information to your advantage. Call me at 405-514-8583 and I'll tell you how. And see how my reports are different than their reports. An example of one is here. The report, is after all, what you are paying for.


Our home inspection reports are thorough. They are not just a checklist handed to you at the end of the building inspection. Believe it or not, some home inspectors are proud of the fact that they inspect your home in 2 hours and hand you a checklist with yes/no boxes at the end of the inspection. What did you just pay for? You won't get that when you hire us. A typical inspection lasts 3 - 4 hours as we go through our inspection checklist to ensure that every area that is visible is inspected. As an Oklahoma Licensed Home Inspector, we are required by state law to follow the standards set forth by the Oklahoma Construction Industries Board. This means I will attempt to inspect all of the following (when accessible):


• Roof, vents, flashings, and trim,
• Gutters and downspouts,
• Skylights, chimney's and other roof penetrations,
• Decks, stoops, porches, driveways, walkways, and railings,
• Eaves, soffit and fascia,
• Grading and drainage,
• Basement, foundation and crawlspace,
• Water penetration and foundation movement,
• Attic spaces,
• Heating systems,
• Cooling systems,
• Installed appliances,
• Main water shut off valves,
• Water heating system,
• Interior plumbing fixtures and faucets,
• Drainage sump pumps with accessible floats,
• Electrical service line and meter box,
• Main disconnect and service amperage,
• Electrical panels, breakers and fuses,
• Grounding and bonding,
• GFCIs and AFCIs,
• Fireplace damper door and hearth,
• Insulation and ventilation,
• Garage doors, safety sensors, and openers,
• And much more...

If you need a home inspection performed in Oklahoma, don't settle for anything less than an experienced, certified, home inspector. I have over 25 years of commercial and residential construction experience. I have taken the college level inspection course required by the State of Oklahoma and passed the National Licensing Test. I am a Certified Professional Inspector. I attend a minimum of 10 hours of continuing education each year and have continuing education credits in: Electrical, Plumbing, Roofing, Exterior, Structure, and HVAC Inspections, and many more. Call me at 405-514-8583 or email preferredinspections@cox.net to get a free quote or to schedule your inspection in Edmond, OK or the Oklahoma City Metro Area.